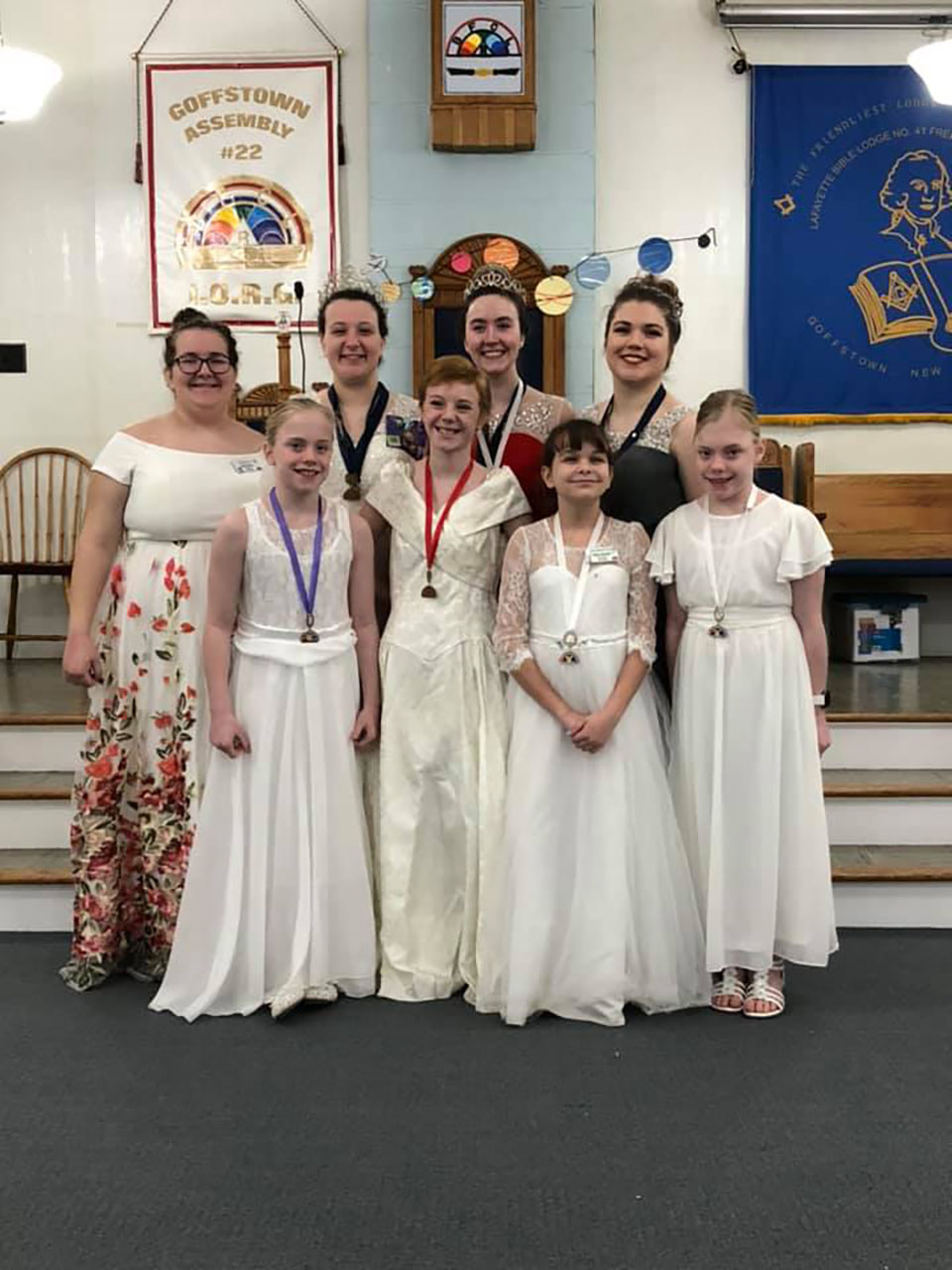 Goffstown Assembly #22
Goffstown Assembly #22 meets on the 2nd and 4th Mondays of the month at 6:30pm. The Lodge is located at 15 Mountain Rd., Goffstown, NH 03045. Please contact goffstownassembly22@gmail.com if you would like more information!
Officers
June 2021
Chaplain Molly H.
Love Jessie S.
Immortality Luna B.
Service Cassie S.
Members Star B., Alex I., Cheyenne I., Nykola I.
Advisory Board
Jeanne C., Mother Advisor
Ken C.
Kara H.
April H.
Jordyn H.
Dave W.
Angie I.
Abby C. (Ex-Officio)
Term Info
Theme: Hamilton The Musical
Motto: I'm young, scrappy and hungry And I'm not throwin' away my shot – My shot
Colors: Hamilton Gold, Revolution Red & Eliza Blue
Song: My Shot – Hamilton the Musical
Charity: State Charity
Symbols: Candle Sticks, Stars and Scrolls